Now in its eleventh year, the
Ladies of Hip Hop Festival
offers girls and women an inspiring opportunity to explore hip-hop and the potential of women within the culture.
"It's all about creating a space for women and girls to express themselves and learn about authentic hip-hop," says Ladies of Hip Hop Festival founder and executive director Michele Byrd-McPhee. "Hip-hop culture can be very male-dominated. We're making a place for women at the center."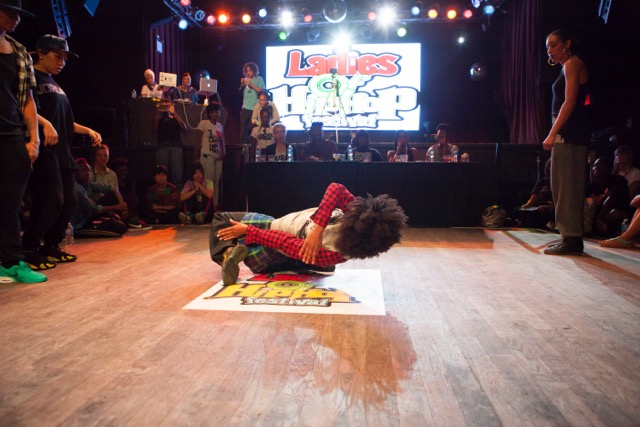 The need for this opportunity is born partly from historical circumstance. A relatively young culture, hip-hop's first movers and founders were mostly men. Many are still alive, in some cases teaching and serving as exemplars of what hip-hop artists are and can be. That living legends like famed bboy Crazy Legs are still accessible and transmitting their knowledge is extraordinary—imagine being able to take ballet class from Diaghilev! But it also means the pool of role models isn't necessarily as diverse as the pool of aspirants.
"The idea really isn't anti-men," Byrd-McPhee stresses. "It's to give women a chance to feel comfortable putting themselves out there and to help educate the next generation of women hip hop artists to be organizers in the community."
The Festival takes place in New York City in July and consists of
workshops
, a
showcase
, and
dance battle
. Dancers, teachers, and judges participate from around the world, including Japanese bgirl icon
Shie-Chan
(seriously amazing, check out the linked video!). If you're interested in performing and/or competing, video submissions are being accepted and reviewed now. Click
here
for more info.
Photos: Melika Dez